Focused on
Life Science Reagents
Focus Biomolecules brings innovative cellular signaling tools to the life
sciences research community and provides superior customer and
technical support.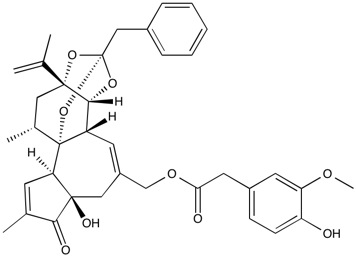 Resiniferatoxin (57444-62-9) is back in stock at the best price on the web. Bulk available!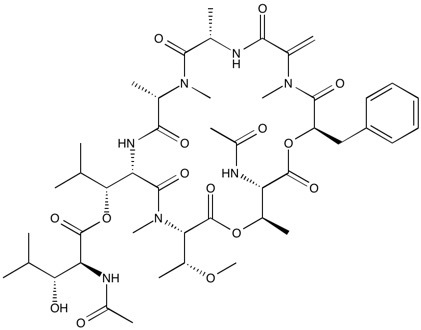 YM-254890 (568580-02-9) is a novel Gαq/11 inhibitor.1 U46619-induced platelet aggregation is inhibited but phorbol ester- or ionophore-induced aggregation is not2 (IC50 = 0.1-0.2 μM)1. It blocks Pasteurella multocida toxin-mediated activation of Gαq.3 A highly useful new tool for studying Gαq/11-coupled receptor signaling and resulting cellular events.4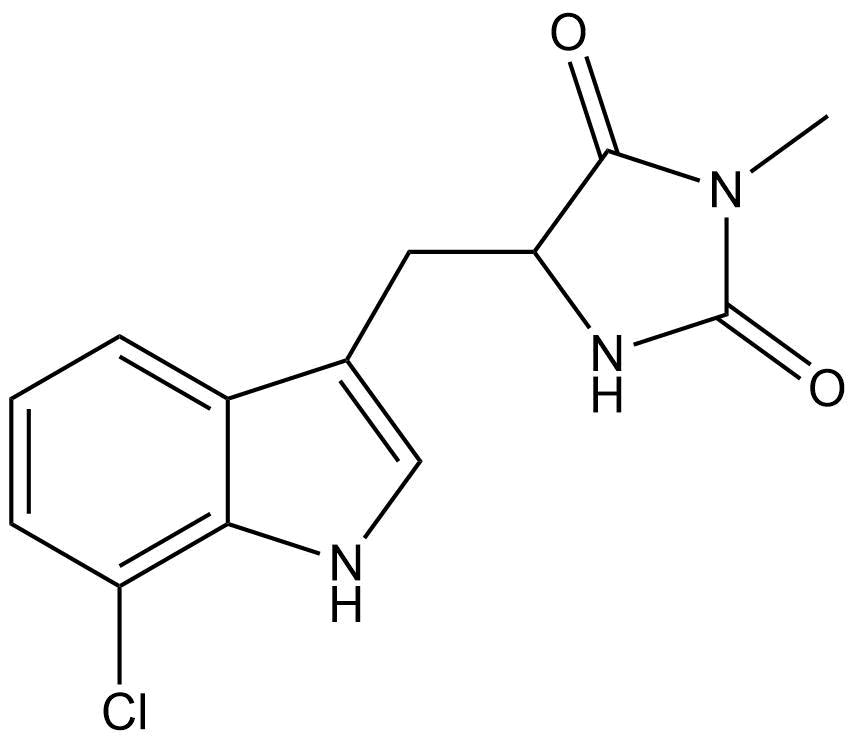 7-Cl-O-Nec1 (852391-15-2) is a necrostatin-1 (Cat.# 10-1162) analogue with superior potency (IC50 = 206nM vs 494nM), selectivity and metabolic stability in blocking RIP1.1,2 7-Cl-O-Nec1 shows no off-target inhibition of indolamine-2,3-deoxygenase (IDO) in contrast to Necrostatin-1 (Nec-1).3,4 7-Cl-O-Nec1 showed higher activity in inhibiting necroptosis in Jurkat cells than Necrostatin-1 (EC50 = 210 nM vs. EC50 = 490 nM), no non-specific cytotoxicity at high concentrations (100 μM) and reasonable pharmacokinetic characteristics when used in mice.2 7-Cl-O-Nec1 is recommended for cellular and in vivo use over Necrostatin-1.5
KNK437
Inhibits HSP70 expression
L6H21
MDL/TLR4 interaction inhibitor
Sulfopin
Covalent Pin1 inhibitor

The Focus Biomolecules custom synthesis team is highly experienced in the production of a wide array of biologically active small molecules. Submit your synthesis requests for a rapid, confidential, and cost effective quotation.